La Tahinn: Do Not Allow Self-degradation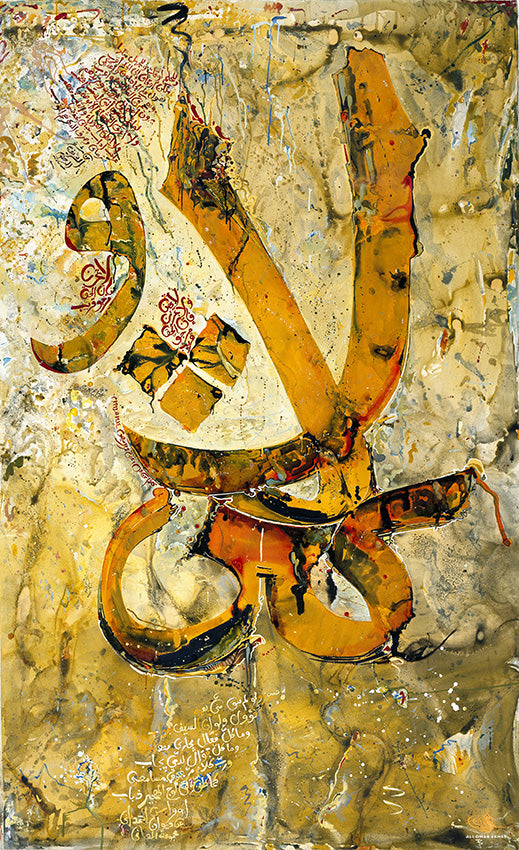 At a glance, this artwork presents a strong culture, an array of fresh, pleasant colours handled with ease and splendor.
Poems by Abi Firas Al Hamadani about standing head high dignified and proud even tho ugh the world could be against you.
The original artwork was addressed, in 1993, to the suffering people of Bosnia and all sufferers of genocide, prejudice, persecution, injustice, ignorance, and indifference, both ancient and modern, East and West.
The artwork was produced in 1993 and is acrylic and ink on paper mounted on canvas with its approximate size being 150cm x 250cm.
The artwork is in the collection of the Artist.
Leave a comment