Noon – the Sharp and Competent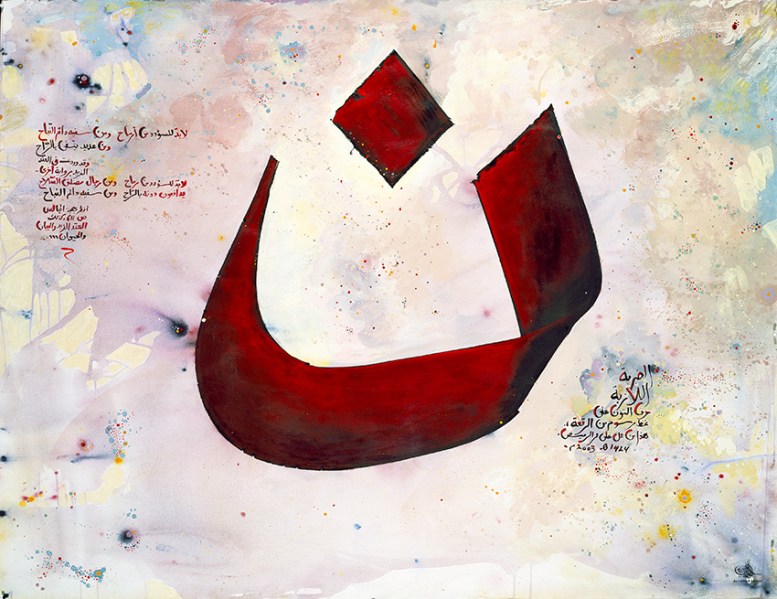 Preparing the mental state, bringing all elements of the piece you want to work on, between the simplicity or the complexity of colour, the instrument of application in material such as colour, brush, paper, canvas, etc. Not to mention the body of the artwork, sizes, spaces, positions etc but most important of all is the preparation of the mental state before the moment of application and along with that until a satisfactory result is achieved.
The poems are from the Al Bayan wat tabien by Al Jahiz and others.
This artwork was produced in 2003, it is acrylic on paper, mounted on canvas, its size is approximately 150cm x 114cm. This artwork is in the collection of the Artist.
Leave a comment