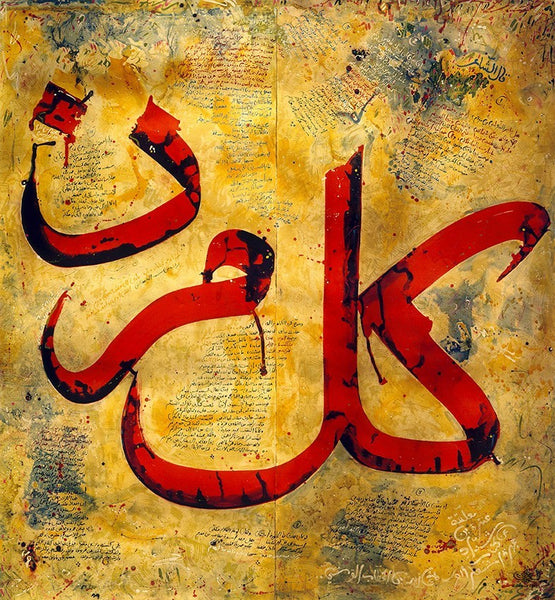 "Their eloquence and depth, an enduring force A testament to the beauty of our language"
This excerpt celebrates the enduring power of poetry, specifically the Seven Odes of Al Muallaqat As Sabaa or Prize Poems. These poems, known for their eloquence and historical significance, have stood the test of time and continue to be a source of pride and a symbol of the rich cultural tradition of Arabic literature. The excerpt highlights the depth and beauty of these poems, and serves as a tribute to the enduring power of language and the written word.
Ali Omar Ermes' "Lazoomiyat Al Laam" is a mesmerizing tribute to the enduring power of the Arabic letter Laam. Found in words like "Lawiah," "Lawhat," and "Labeeb," this letter takes center stage in this stunning artwork.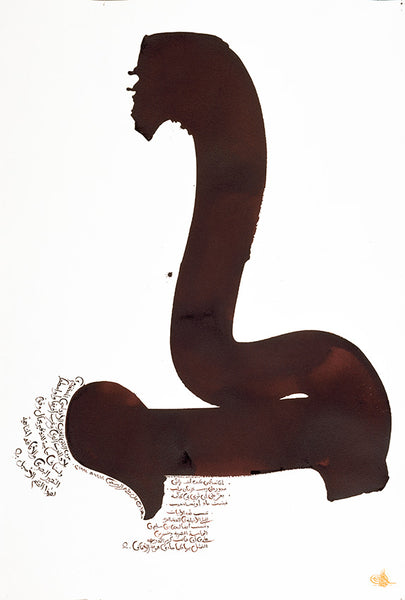 Ali Omar Ermes' artwork, "Kaf: The Power of Expression," is a stunning tribute to the enduring influence of Arabic calligraphy. Measuring 130 cm x 95 cm, the painting features a bold and fluid rendering of the letter "kaf" or "k," created with a single, continuous brush stroke. The composition, which reads more like an abstract wave than a traditional letter, showcases Ermes' bold and spontaneous approach to his craft.