In Ali Omar Ermes' artwork, the concept of Silah, or connection, charity, and goodwill, is explored through the inclusion of poetry from some of the greatest classical Arabic poets, including Zuhair ibn Abi Sulma, Urwah ebnul Warrd, Ali ebn Abi Talib, and Ali ebn Al Rumi. These poets wrote about the necessity of giving charity to the right causes and how this serves as one of Islam's fundamental aims in creating a kinder society.
Ali Omar Ermes' "Crossfire - Leaf Four" is a stunning and thought-provoking artwork that highlights the destructive impact of humans on the environment. As part of a series of paintings exploring this theme, "Crossfire - Leaf Four" serves as a cautionary tale, reminding us of the Greek myth of King Midas, who wished for everything he touched to turn to gold, only to suffer from hunger and thirst when he could no longer eat or drink.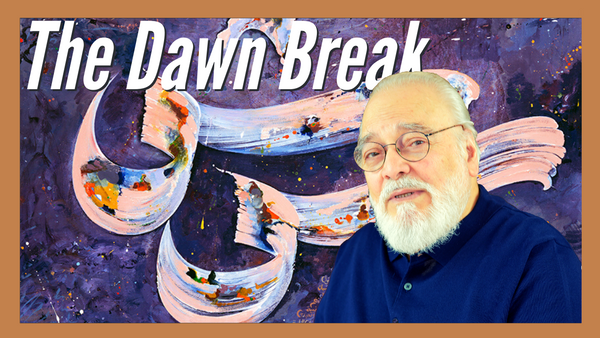 "The Dawn Break" by Ali Omar Ermes is a stunning painting bursting with a vibrant mix of colors and effects. These bold strokes capture the essence of new beginnings and a desire for understanding.