Christie's Dubai Auction: Modern and Contemporary Art Auction During Art Dubai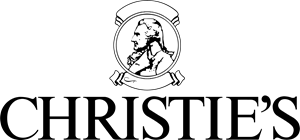 25th Feb 2014 – Arabia Style
Christie's is back in Dubai with an exciting program for next month, including an auction of modern and contemporary art from the region, which will take place at the Jumeirah Emirates Towers on March 19th and 20th. A viewing will also be open to the public from March 16th to 19th during the 2014 edition of Art Dubai.
The so-called Modern and Contemporary Arab, Iranian and Turkish Art Auction was founded in 2011; this year, it will include masterpieces from the Pharos Art Collection and from the Maath Alousi Collection, comprising works of internationally reputed artists, such as Iranian sculptor Parviz Tanavoli, Egyptian painter Mahmoud Said, Syrian painter Fateh Moudarres, Edge of Arabia's Saudi artist Abdulnasser Gharem, and Iranian visual artist Shirin Neshat, to name a few.
A highlight of this edition includes participating artist Ali Omar Ermes, who will be donating part of the proceeds from the sale of The Sixth Ode, one of his paintings inspired by Mullaqat Al Sabaa, the seven highly respected Arabic poems, to UNHCR, UN's refugee agency.
Besides the aforementioned viewings and auctions, Christie's will put more contemporary Arab artworks on sale in October for its annual online sale. Finally, the auction house will hold its Important Watches sale at the same location, on March 20th at 7pm.
Leave a comment