The Dance of Quill and Ink: Contemporary Art of the Middle East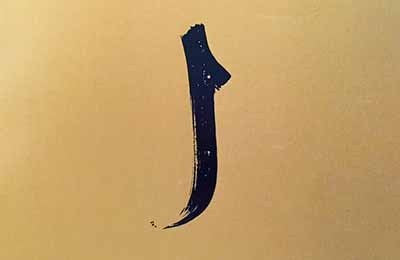 On 16 November 2007 at the State Hermitage Museum (Halls 28-32 by the Saltykov Entrance) an exhibition was opened which has been organized by the State Hermitage Museum in collaboration with the Triumph Gallery in Moscow, supported by Alisher Usmanov's charitable organization, Art and Sport. The exhibition presents to the public for the first time forty works by six celebrated artists and calligraphers from the Middle East: Etel Adnan (b. 1925, Beirut, Lebanon), Maliheh Afnan (b. 1935, Haifa, Palestine), Rachid Koraichi (b. 1947, Ain el Beida, Algeria), Nja (Naja) Mahdawi (b. 1937, Tunis, Tunisia), Ali Omar Ermes (b. 1945, Tripoli, Lebanon), Mohammed Ehsai (b. 1939, Qazvin, Iran). They have each taken a different creative path, received different educations, live and work in different countries, and use different artistic techniques.
Their work is displayed in the largest museums around the world – Pompidou Centre in Paris, the British Museum in London, the Kuwait National Museum and others. The curators of the exhibition are Rose Issa, an expert in the field of contemporary Middle Eastern art, and Daria Vasilyeva, a junior scientific researcher at the Oriental Department of the State Hermitage Museum.
The State Hermitage Museum Publishing House has prepared an illustrated booklet for the exhibition with text written by one of the curators, Daria Vasilyeva.
1 Response
Leave a comment