Exploring Faith and Devotion in Islam: Possession and Multiple Forms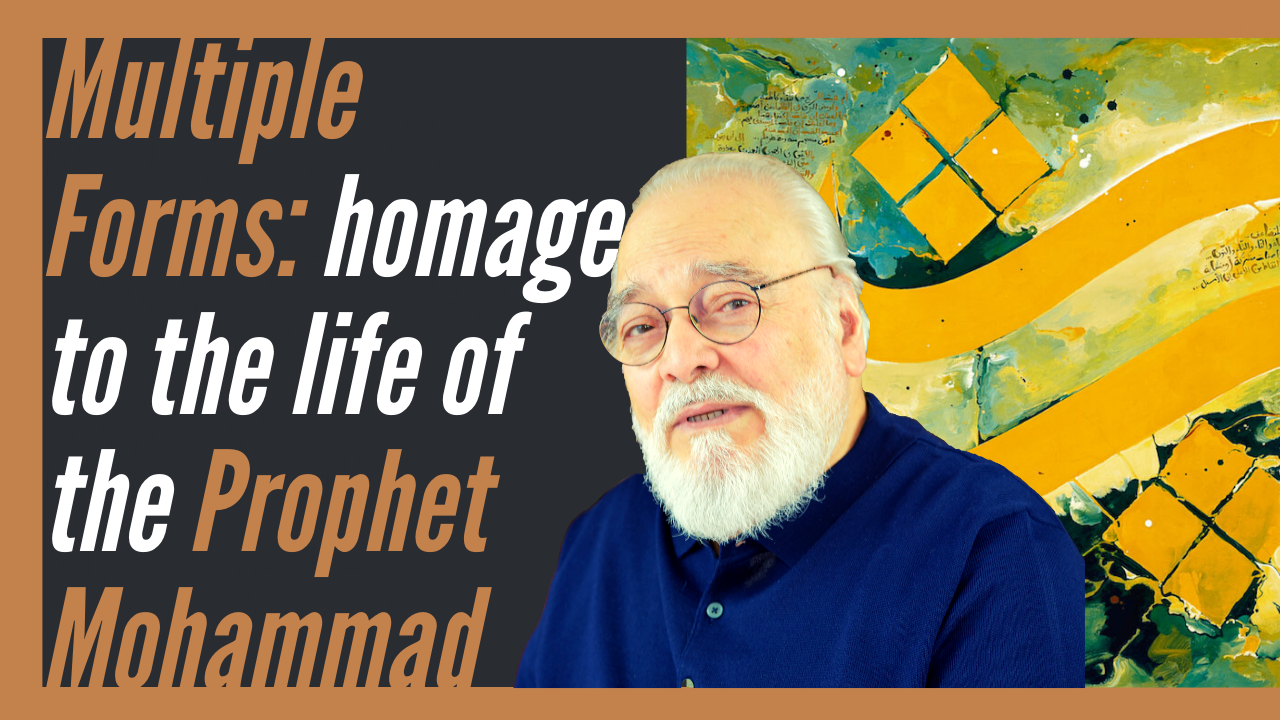 "Possession" and "Multiple Forms" are two stunning works of art that showcase the talent and vision of the artist Ali Omar Ermes. Over the course of his 50-year career, Ermes has produced a wide range of stunning and thought-provoking works that explore a variety of themes and ideas. Both of these pieces have been exhibited in some of the most prestigious galleries around the world, including The State Hermitage Museum, and have garnered critical acclaim for their beauty and depth.


"Multiple Forms" is a particularly poignant and powerful work that pays tribute to the life of the Prophet Mohammad through the Qasidat al-Burda (The Poem of the Cloak) by al-Busairi. This poem, which was compiled under great duress by the sufi master al-Busairi (A.D. 1212-1296), tells the story of a dream in which the Prophet appeared to al-Busairi and cured him of his paralysis. The love expressed for Mohammad in Islamic culture is the pure emotion of a believer for his Prophet. It is an abstract thing that can be all consuming, transcending the love of man for his fellows. It is a pure and unadulterated devotion often articulated in devout poetry by pious men.

"Possession" is another thought-provoking work that explores the concept of faith and devotion in Islam. Through the use of bold and expressive brushstrokes, Ali Omar Ermes captures the essence of the letters seen, sheen, Ssadd, and dhad, creating a sense of structure and unity in the artwork. The poetry featured in the piece is by Al Motannabbi, a renowned poet who wrote about the importance of courage and intellect in shaping the human experience. In his words, "Before a merit can be given to physical courage, there is the first and foremost which is the courage of opinion. Therefore, if these two elements are present in a person you probably have a perfect human being. Nevertheless, we have to know what the difference is between the thoughtless beast and the considerate human. It is the intellect; it is the logic as without that, the least of beasts can uproot the human race altogether if not for their reasons."

In the end, "Possession" and "Multiple Forms" are two stunning and thought-provoking works of art that speak to the enduring power of faith and devotion. They are a testament to the enduring appeal of Islam, and a reminder of the timeless values of love, courage, and intellect that have inspired believers throughout the ages.
Leave a comment